Massage is a type of therapeutic effect on the human body, which serves as the prevention of many diseases. In addition, it has a beneficial effect not only on physical well-being, but also on the emotional state.
The classic type of general massage includes massage of the back, neck-collar zone, lumbosacral region.
Classic face and décolleté massage! Regular cosmetic massage of the face, neck and décolleté can significantly slow down the aging process. Many cosmetic procedures will not achieve the desired result without combining with this type of skin care. Indications for use - the desire to keep fit.
Regular cosmetic massage helps to restore skin elasticity and eliminate dead cells. The procedure has a stimulating effect on the skin: metabolic processes are enhanced, the oval of the face is restored, the puffiness and depth of wrinkles are reduced, muscle hypertonicity disappears.
Massage can be started at any age for prevention purposes. From the age of 30, the procedure is recommended to achieve a rejuvenating effect.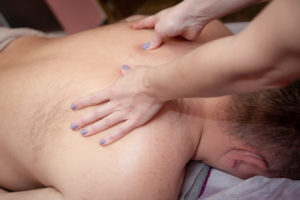 Share: