Benefits of anti-cellulite massage
Helps reduce circulatory problems.
As the rate of blood circulation increases, the skin looks healthier.
You can achieve quick results in a short time - a great option for preparing for a vacation.
The effectiveness is higher than with hardware procedures - the master captures the skin in small areas, and not zonal.
Back massage serves as a means of maintaining the health of the spine. During a back massage, it is best to relax and free your mind. Massage includes - stroking, rubbing, kneading and vibration. The back massage is done throughout the entire back area, including the muscles in the collar and buttocks. To maintain a straight back, medicine recommends twice a year a course of back massage, but it is even better to do it on a regular basis and do various exercises on the back.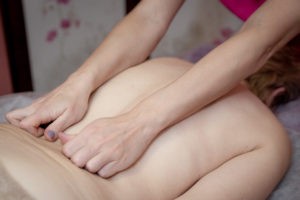 Share: